A guardianship is a way of ensuring a person receives quality care and experiences quality of life, when they may have a disability or special need prohibiting them from maintaining such by themselves. There are several statutes in Florida that ensure the rights of said persons are respected and protected.
There are four basic guardianships:
Minor Guardianship (Florida Statue 744.301-744.3021 and 744.387)
-With a minor guardianship, parents themselves can settle a claim in court and collect the proceeds if the net proceeds do not exceed $15,000.00.
-However, when the net proceeds exceed $15,000.00, the court requires a legal guardianship be set up, which can also be the parents, but requires an educational course be completed, and has a little bit of court supervision.
Guardian ad Litem (Florida Statue 744.3025)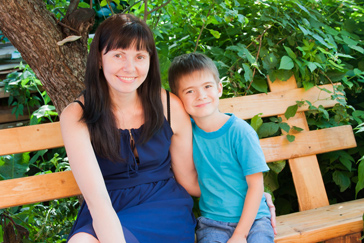 -A Guardian ad Litem may be appointed when a minor has a personal injury or a significant property damage claim and if there is a wrongful death claim they a bringing for the loss of a parent. Should the settlement net proceeds exceeds $15,000.00, then the parents would have to enlist the services of the court to appoint an independent legal guardian on the minors behalf to oversee the claim, review the settlement offer and report back to the court their professional opinion of what is in the best interest if the minor.
-Is the gross proceeds of a settlement exceed $50,000.00, the it is mandatory for there to be a Guardian ad Litem
Guardian Advocates (Florida Statue 393.12)
-Basically the same powers and duties as guardian appointed under ch. 744 above.
~Ordinary powers that can be delegated in the order of appointment and can be exercised without any further court approval (general personal care and property management issues)
~Powers requiring further court approval before action (substantial property issues, giving out loans or pursuing a court action etc.)
~Extraordinary powers require court-appointed counsel on behalf of the ward as well as an evidentiary hearing before the such powers can be exercised (major liberty modifications such as involuntary commitment, divorce, abortion etc.)
Emergency Temporary Guardianships for Adults (Florida Statue 744.3031)
-Comes into effect when a person is incapable of administering one' property and/or providing for one's health, care, food, shelter and personal hygiene.
– A court, prior to appointment of a guardian but after a petition for determination of incapacity has been filed pursuant to this chapter, may appoint an emergency temporary guardian for the person or property, or both, of an alleged incapacitated person. (Florida Statute 744.3031 (1))
-The court must specifically find that there appears to be imminent danger that the physical or mental health or safety of the person will be seriously impaired or that the person's property is in danger of being wasted, misappropriated, or lost unless immediate action is taken. (Florida Statute 744.3031 (2))
See Florida Statue Chapters 393 and 744 for more information on Guardians & Developmental Disability legislation in your state. Feel free to contact Brooke at Bryant Law for any further questions.